Nine unique stories of recovery reveal the steps that were taken to make the miracle of healing possible. Each pioneer found a therapy that offered them significant relief from their symptoms. Interested in knowing how to reverse Parkinson's Disease? Therapies that paved the road to recovery from Parkinson's Disease included:
Candida cleanses
TMJ Adjustments
Voice Profiling
Sound Therapy
Tai Chi
Martial Arts
Qigong
Low Dose Naltrexone (LDN)
Chinese Medicine
Supplements
Herbs
Diet
Detoxes
Clearing blocked jugular veins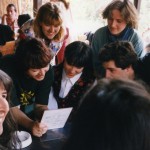 Pioneers of Recovery is like no other book about how to reverse Parkinson's that you have ever encountered. It will transform your thinking about the possibility of recovery. This remarkable account of the approaches people have taken to reverse their own Parkinson's symptoms provides just the type of information needed to reclaim your own health.
Be intrigued with approaches you have probably never heard about.
Be dazzled by the possibilities of therapies that you never knew even existed.
Nine stories of recovery confirm the wisdom of the ages that the body does know how to heal. It just needs a little help remembering how.
Hear clips of the pioneers and read the questions they answered in the following sections. Answers to the questions are transcribed in the paperback or download. A recording of the interview can be heard by listening to the Parkinsons Recovery Radio show interviews with each pioneer.